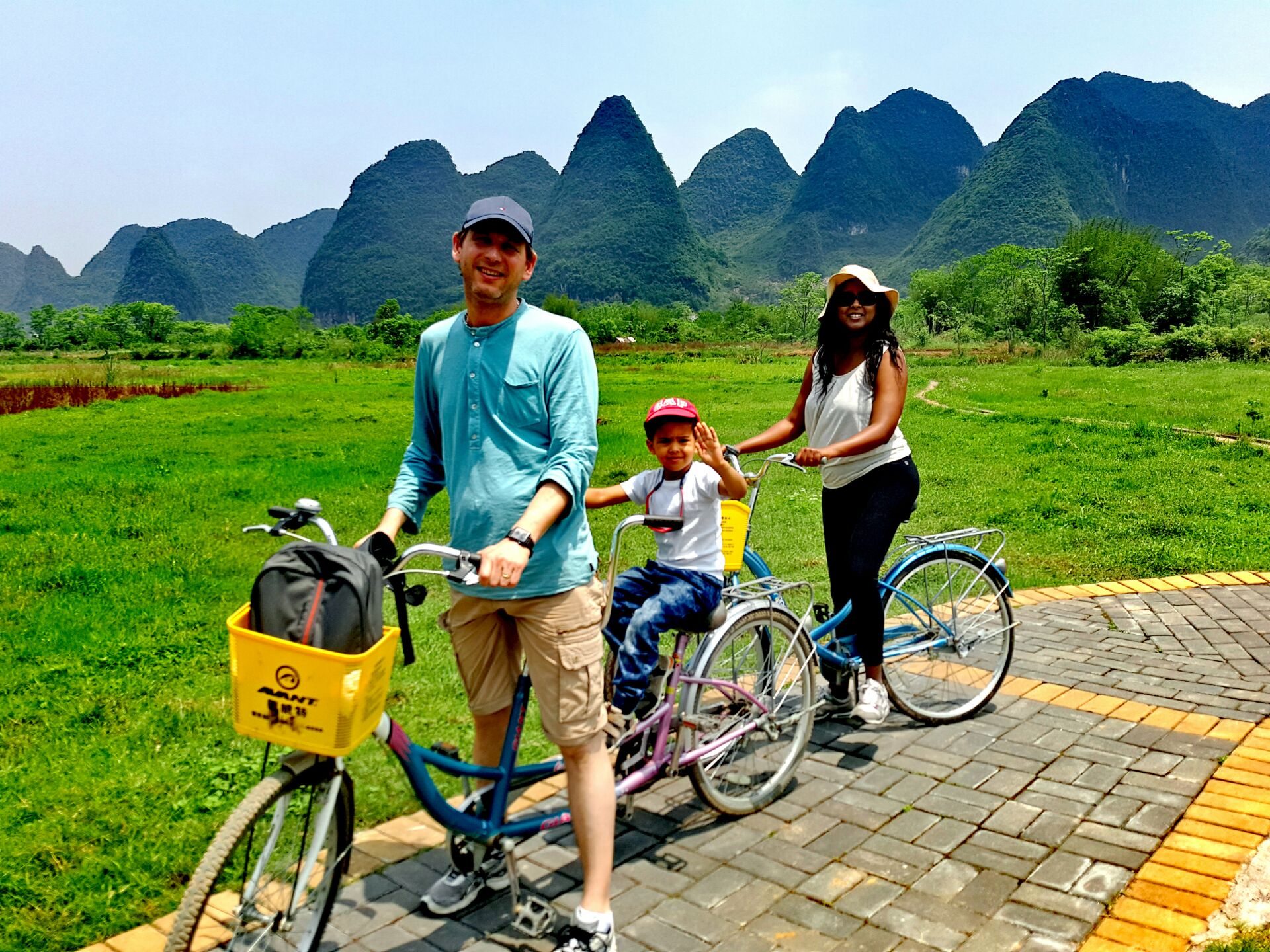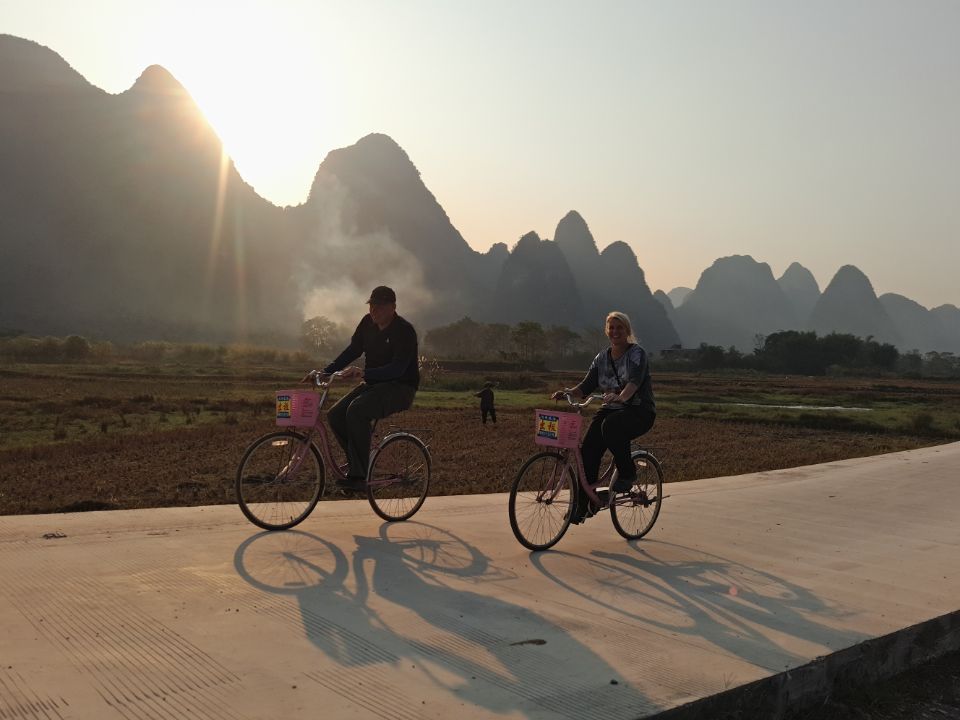 It was said that"NO BIKE, NO YANGSHUO". it's the truth. In 1987, The formerUSApresident Jimmy Carter visited Yangshuo, his wife and he insisted that went around Yangshuo countryside by bicycle. Since that time, Rent a bicycle go around Yangshuo countryside has become the first choice to the tourists. As a matter a fact, Yangshuo has become the most popular tourist attractions and holiday resorts in the world now, To a certain extent due to the beautiful natural scenery included the unique mountains, fabulous rivers, harmonious villages and quiet countryside . And Bicycle certainty recommend to be the most popular vehicle.
---
Today's Activities: Yangshuo countryside cycling tour
---
9:00am--10:30 Yangshuo---YimaVillage---Yulong River---Jiuxian Village
11:00am--11:40am YulongRiver---Dragon Bridge
12:00pm--13:00 Lunch time atYulongVillage
13:30pm--16:00 Dragon Bridge---DashiVillage--Moonhill
16:30pm--17:30AishanVillage--Yangshuo.
---